Written by Chandra Clarke
When you write papers for school, you have many things to think about. Researching to gather information and then organizing this information will be two of the first tasks to complete. As you organize your information, you will likely begin by writing the different sections that will make up the essay or report. Slowly, you will flesh out your ideas to present the information about your subject.
To make sure that your readers understand your text, you must follow the rules of grammar and punctuation. These rules include guidelines for word usage, spelling, sentence parts and structure, and punctuation placement. Failure to follow grammar rules will often make it difficult for people to understand your writing. Before writing the final draft of a report, the rough draft should be reviewed by an essay editor—whether a professional or a grammar-savvy friend—as this will help you catch and correct errors.
The following resources and tips will give you a good grasp of the basic rules of grammar and punctuation so your essay will be clear, correct, and consistent.
---
About the Author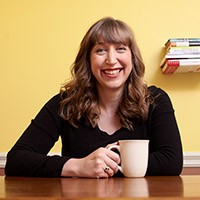 Chandra is the founder and former president of Scribendi. She holds a BA in English and an MSc in Space Exploration Studies. Her lifelong devotion to the written word started when she joined The Chatham Daily News as a regional stringer. She then worked as a reporter/photographer for a large chain of weeklies before becoming the managing editor of an independent paper, a post she held for two years before striking out on her own. She pens a weekly humor column and has written dozens of short stories, newspaper articles, and magazine articles. She is an enthusiastic supporter of space exploration and scientific research, and is the author of Be the Change: Saving the World with Citizen Science.
---
Image source: HalfPoint/BigStockPhoto.com